Vitabiotics Wellkid Smart Chewable
Wellkid Smart Chewable is a special kind of vitamin tablet that kids can chew and swallow easily. It comes in yummy flavors like orange and raspberry, so you don't have to worry about it tasting bad. These tablets are made especially for kids like you, to help keep you healthy and strong.
Wellkid Smart Chewable tablets contain vitamins and minerals that your body needs to grow and stay healthy. Vitamins are like little helpers that help your body do all the important jobs it needs to do. Minerals are like little building blocks that help your body make strong bones and muscles. Together, they help your body stay healthy and work properly.
Taking Wellkid Smart Chewable tablets is easy! All you have to do is chew the tablet and swallow it with water. You can take it at any time of day, with or without food. Just make sure you follow the instructions on the bottle and don't take more than the recommended dose.
So if you want to stay healthy and strong, try Wellkid Smart Chewable tablets today! They taste great and will help your body get all the vitamins and minerals it needs to grow and be at its best.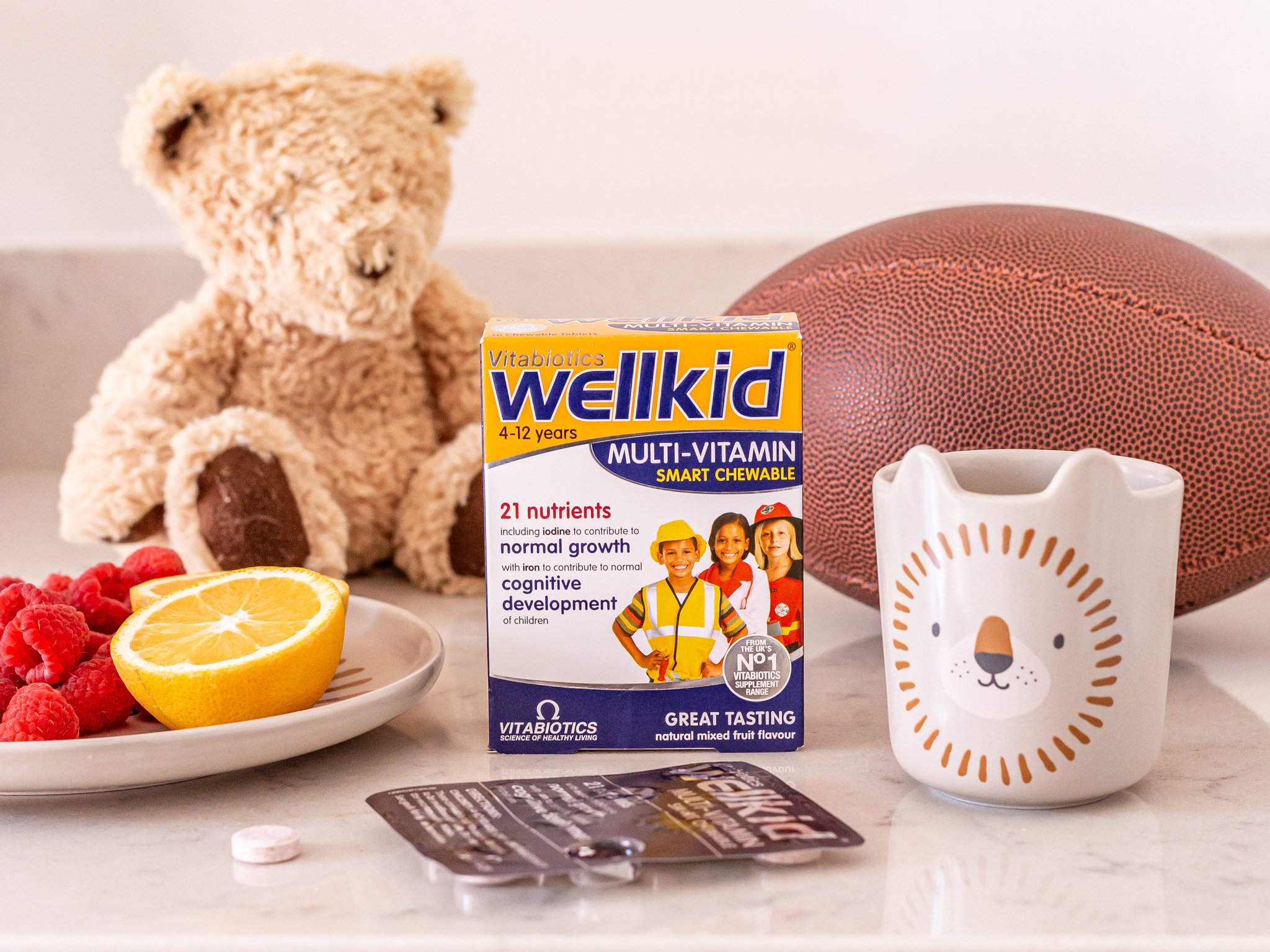 Health Benefits of Wellkid Smart Chewable

Supports healthy growth and development of bones and muscles.
Provides essential vitamins and minerals to support healthy immune function.
Helps support healthy brain function and cognitive development.
Supports healthy eyesight and vision.
Provides nutrients that support healthy skin and hair.
May help improve energy levels and reduce fatigue.
Supports healthy digestion and gut health.
Provides nutrients that support the healthy functioning of the nervous system.
May help support healthy blood sugar levels.
Helps support healthy cardiovascular function.
Provides important nutrients that support healthy teeth and gums.
Supports healthy respiratory function.
May help support a healthy mood and emotional well-being.
Provides nutrients that support healthy liver function.
May help support healthy hormonal balance.
Precaution and Side Effects
This Tablets are generally safe to use and do not have any significant side effects.
However, it is important to follow the recommended dosage and not exceed the dose.
If you experience any adverse effects or have any concerns about using this supplement, you should consult with a healthcare professional before continuing use.
---
Key ingredients
Purified Water, Raw Cane Sugar, Malt Extract (from Barley), Glucose Liquid (Sulphur Dioxide), Ferric Ammonium Citrate, Zinc Sulphate, Vitamin C (Ascorbic Acid), Stabiliser: Xanthan Gum, Niacin (as Nicotinamide), Preservative: Potassium Sorbate, Natural Flavouring (Orange Oil Extract), Vitamin E (DL-Alpha Tocopheryl
---
Quantity
---
Recommendation
we recommend that you take 2 to 3 packets.
---
Suitable For